Heat Exchangers
Plate Heat Exchangers – Shell & Tube Heat Exchangers – Jacketed Tanks – Ethanol Beer Coolers
Heat Transfer is a major consideration for process engineers. Trimming a couple of degrees out of a free cooling system for a large office or hospital building, or capturing boiler exhaust heat to preheat combustion air can significantly improve operations, save operating dollars and reduce carbon footprints. Anodizing, plating, heat treating and parts washer temperature control demands precise control of energy inputs to assure predictable results. Our PHE and Laser Plate systems make this a routine operation. Chemical processing systems often have operating temperatures and chemistries that exceed the bounds of elastomeric seals used in some heat transfer devices. We have customizable solutions for these conditions. Specialty reactors and distillation columns for the Fuel Ethanol industry and wide gap heat exchangers for ethanol fermentation beer coolers. Heat exchangers are a corner stone item in heat transfer systems. We have a long history of working with EPC's and End User Engineers in helping them sort their way to successful system designs. When you are ready, please fill out the Heat Transfer Fast Track Form or pick up the phone and call us. We are here to help you in selecting and purchasing the best heat transfer product for your application.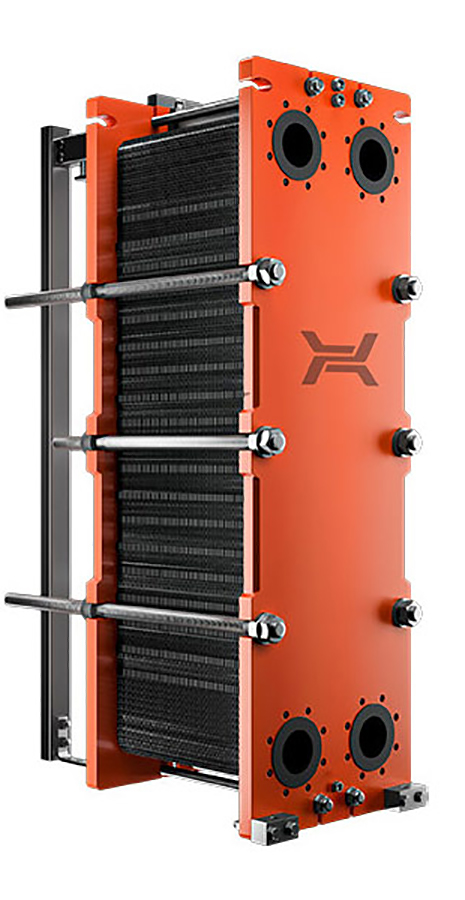 GASKETED PLATE HEAT EXCHANGER PARTS AND SERVICE
For all your gasketed plate heat exchanger parts and service requirements contact us as we have services for open clean and close, plate pack refurbishment with chemical cleaning, dye testing and new gasket installation. Our services can be provided for all brands including but not limited to the following brands:

Heat Exchanger Fast Track Form
Please enter as much of your application information as you can in the fields below. The more information you can give the faster we can supply an appropriate heat exchanger solution. If you are unsure of the data requested it is OK to leave it blank.
When you have filled it out as best you can, you can hit submit and the form will be emailed to us. Or you can print it out and fax it to us at 630-279-3844. Once we receive your inquiry we will be getting in touch with you to review your application requirements.